Frankly, it's a necessary survival skill to know how to solve the basic electrical and mechanical problems you encounter with your vehicle. What if we are in a zombie apocalypse? Let's not go there though, but we know it's important to have these skills. There are many ways to acquire these skills. So much easier to acquire them in this age of the internet. Today, you're in luck. An industry authority, Phoenix diesel repair , will happily share with you some of the things we know in our blog.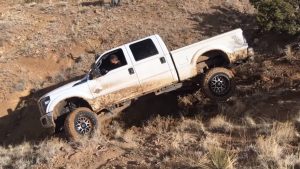 Contrary to popular belief, learning about auto repairs is easy. These tips are great starting points:
Keep a spare tire and jack in your trunk. Many newer cars already have them. The cost of a tow for a flat isn't worth it! You can save money and have an easier time doing it on your own
Monitor your radiator. Let the car run a while, shut off the engine and then pop the hood. Never open the radiator while the car is on. Check the radiator fluids using a dipstick and remember to always mix the coolant with water before putting it in the radiator.
Use the Internet to find reviews on an auto repair shop. This lets you know how other people who have tried this mechanic before have felt about their experience. This information can be used to locate an auto repair shop that you feel is well suited to your needs.
Keep a record when your car is fixed or maintained. Whenever another issue crops up, it is most helpful for your technician to take a look at this document. If you don't have these kinds of records it could cost you more because you won't be able to locate the problems quickly.
It is important that you fully understand what all the charges will be upfront, before handing the mechanic your car keys. Ask any questions you have about the service before they start work on the car. Don't be surprised with extra costs when the car has been fixed.
Before making your payment to the mechanic when picking up your car, take it out for a spin first to check that everything is working. If you do not do this, you may have the same issue when you get home.
Wash your car regularly to prevent rust from becoming a problem. While cars are going to rust eventually, you can definitely slow this down by ensuring all chemicals are cleaned off your car as quickly as possible. Wax is also important.
Be careful of mechanics that do unnecessary repairs to the car. Good mechanics will tell you about worn down pieces without replacing them automatically. Never return to a mechanic that ripped you off.
Tag the important pages in your vehicle manual. This can help prevent a trip to the auto shop if you can fix the issue yourself. Sometimes you may find things that you can easily fix yourself and do not require a trip to the dealership.
Always keep your ears open to the noises coming from your car. These sounds can tell you a lot about the problems that your car is having. When you are able to tell a mechanic about the sound your car is making, they can find the problem easier, saving you money.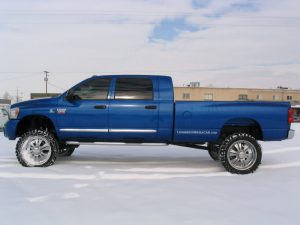 If for any reason you require high-quality auto repairs and maintenance, do not hesitate to speak to us. Phoenix Diesel Repair is always ready. Call us today on 602-277-0354.