Whoever said owning a car is easy? Anyone who did probably has never owned a car or they have magical pixie dust to make all the problems that come with owning a car float away.
It's one thing to buy the car, it's another entirely different (even more difficult task) to keep the car always running and ready to be used. Also, keeping your car working at it's best performance levels requires some knowledge.
Gone are the days when auto mechanics were the only ones with this knowledge. Now you don't need to be a professional in diesel repair and maintenance to know the basic things about how your diesel engine vehicle works.
You can fix common and easy problems now, and also use certain small tasks each day to avoid a major breakdown. We listed some of these tasks below: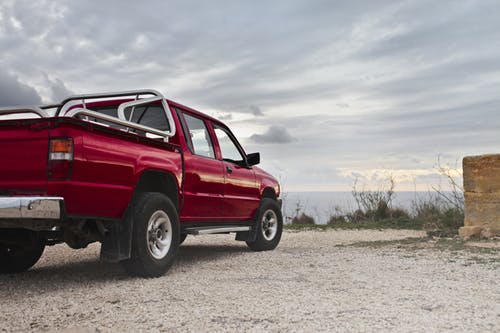 1. Regularly check your radiator
Let the car run a couple minutes, shut your engine and open up your hood. Never open the radiator on a running car. Check the fluid in your radiator and always mix water with the coolant before adding it.
You need to see if the mechanic has ever done work on the exact same type of car before. If they have done so, this should inform you that they know what your car needs to work properly.
2. Wash your car for rust and corrosion
Make sure that you wash your car frequently to reduce rust and corrosion. Salt and other harmful chemicals will speed up the rusting process. If you want to avoid rust at all costs, do your best to clean the car thoroughly after contact with these substances. Protect your paint with regular waxing.
Understand your manual and mark important pages. During auto repair visits, your mechanic will probably need to gather some information from you, about your vehicle. You can find the information you need to know in your owner's manual.
3. Keep on hand all of your car's documentation
Keep these documents in a solid folder inside your glove compartment. Mechanics may want to see these records. They will be able to find the problem easier and faster.
4. Check online reviews for any mechanic you're considering
This lets you know how other people who have tried this mechanic before have felt about their experience. It will allow you to find a shop that has everything you're looking for. This lets you know how other people who have tried this mechanic before have felt about their experience. It will allow you to find a shop that has everything you're looking for. Mechanics should always be properly certified. Look for a seal of approval or N.I.A. You can expect quality results from someone who has this certification.
5. Inspect your vehicle to figure out what is wrong before taking it to an auto shop
You can save lots of money if you can diagnose the problem yourself . It also ensures that the mechanic won't try to pull a fast one on you. Experience shows that mechanics sometimes falsely claim a problem exists and do an unnecessary repair, to increase their earnings.
6. Flush your engine routinely
There is nothing routine about flushing your engine. This service is very expensive and it isn't necessary unless you have neglected engine care for some time.
7. Routine Maintenance
It is possible to put oil in your car and refill windshield wiper fluid yourself. It's a myth that only professional mechanics can perform routine maintenance on a car. If you know how to do routine maintenance, go ahead and do it.
If you get an estimate from a mechanic, tell them you need a few hours to think about it before making your decision. Call other garages or dealerships and ask how much they would charge you for the kind of repairs the first mechanic is advocating. If there is someone else who is cheaper, pay the shop for the labor and get your car fixed elsewhere.
Just because your vehicle is temporarily broken down, doesn't mean you've got to spend all your money on expensive repairs. Quite often you can repair your car yourself. This article's tips will help you get the job done. Call us when in need of Diesel Auto repair . You will be the making the wisest diesel auto repair decision when you let us work on your diesel engine. You diesel vehicle will always leave better than it came in. Way better.
5838 N 19th Avenue #2 Phoenix, AZ 85015
602-888-2544 Tap Here To Call Us.