The underlying reason for the need for diesel fuel economy is that diesel engine owners seek to get value for their money. As well as fuel efficiency, energy, and low gas mileage.
These make me reminisce about the pandemic days, which brought about one of the lowest prices, about $2.40 per gallon in diesel fuel. Thus, making a full tank budget friendly with the average fuel tank in a new diesel truck holding at least 30 gallons.
There was this form of relief. Quite unfortunately, few drivers were hitting the roads to take advantage of the lower costs.
Diesel fuel prices have been on a steady increase, which makes diesel fuel prices continue to be at the front and center of everyone's mind.
The rise of efficient diesel-fueled vehicles has helped further increase consumers' fuel economy through careful usage.
There's always room for improvement, but before there can be an improvement, we have to know the underlying causes.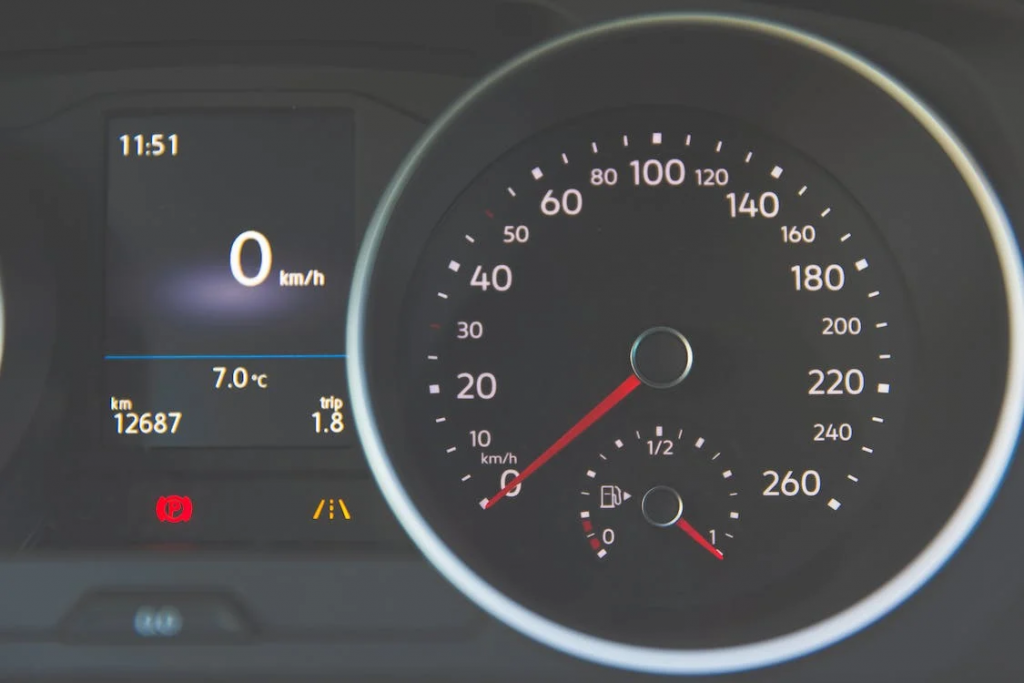 Causes of High Gas Mileage in Diesel Engines
Excessive Weight
External Drag
Poor Vehicle Maintenance
Vehicle Air Conditioning and Heating
Changing Gear and speeding up
Poor Engine Stop/Start Use
Disobeying the Speed Limits
Failing to Plan the Journey
Inefficient Reading the Road
How to Get the Most Fuel Economy From Your Diesel Engine
The following are tips to apply to all diesel engine owners who want to improve gas mileage:
1. Choosing a more efficient vehicle
Careful thought has to go into picking a fuel-efficient vehicle. A way to do that is by checking the fuel economy label. In fact, if you're buying a car from a dealership, it's essential.
The fuel label tells the annual cost of fuel savings and the average MPG. Compared to the other average vehicles of the same model year.
Vehicles like a hybrid, electric, biodiesel, or hydrogen fuel cell, if your budget permits can be an alternative.
If you are in Phoenix , Arizona seeking car guidance, reach out to Phoenix Repairs for our expert thoughts.
2. Having regular scheduled maintenance
Scheduled maintenance takes a back seat unless our vehicle is faulty, which doesn't help diesel fuel economy
Maintenance allows for things like clean fuel, air filters, and oils to be serviced. Which are crucial to achieving proper gas mileage, operation of your truck, and your engine running at optimum efficiency.
The efficiency of your diesel vehicle depends on each component of the vehicle system working well.
3. Using synthetic lubricant
The goal is to provide your engine with increased power and durability and to improve overall fuel mileage.
We can aid this with the use of synthetic lubricant. You might be skeptical of their capabilities. Some manufacturers claim that switching from standard to synthetic oil can improve fuel economy by as much as 11%
It is advisable to make sure the synthetic oil you are considering meets or exceeds the original fluid requirements.
Any synthetic fluid that does not meet specifications may cause more harm than good.
4. Avoid idling your money
Your truck doesn't burn fuel when it's not running, so unrequired stops, sitting around with the car needlessly running, waiting for your vehicle to warm e.t.c drains massive amounts of diesel fuel.
To the best of your ability, avoid idling. If conditions permit, turn off your engine.
You are giving the engine a break. After a while, you could rack up a significant amount of money and time saved at the pump.
5. Monitor your boost gauge
The boost gauge of your vehicle ties to how well your diesel engine performs. Often people seem uninterested in the boost level of their engine, but experienced drivers know better
Getting the best mileage depends on how much power your truck makes, which your boost gauge shows, so watching it makes sure you catch minor problems you might otherwise overlook.
6. Tyres & tyre pressures
Tyre pressure matters, as low tyre pressure means the engine has to work harder for every bit of distance it covers. Checking the operator's manual will give you an idea of the optimal tire pressure that's needed.
Equally important are tyres as under-inflated tires can lower gas mileage and tyres with great traction come with less fuel economy
Likewise, new and big heavy tires with aggressive treads will cause a loss in fuel economy, especially new tyres, which estimate losses to be around 7%
Be sure to check them and inflate them as recommended by the manufacturer.
7. Remove excess weight
Weight looks like one of the most unlikely sources for improving gas mileage, but after a while, excessive weight contributes
Checking your loaded weight to make sure you are within the designated weight limits can decrease diesel fuel mileage.
Every kilogram extra is costing you fuel economy. Dispose of all unnecessary weight with your vehicle.
8. Careful acceleration reduce your truck's RPM
Driving your diesel-powered vehicle like you driving your gas-powered car doesn't hurt your engine, but it can hurt your fuel economy.
Increasing your speed limit bit by bit can get you the best mileage out of your new diesel engine.
Going easy on the throttle pedal is key if you are trying to scratch out every mile per gallon of your diesel vehicle ,
A minimum amount of throttle is the best cause of action to get to your desired speed.
9. Improve air circulation
You can improve your diesel truck mileage by improving the performance of your exhaust system,
Efficient engines need efficient airflow both in and out, so working on your fresh air intake and exhaust side is well worth the boost in mileage you get out of it.
10. Accelerate with care (watch your right foot)
While some situations may require drivers to spur quickly, it is advisable to keep your cool and watch your right foot
In motion, a steady increase can prevent a sudden rise in your fuel usage, which prevents excessive fuel burning. Also, a lower Rpm usage in your diesel engine can make fuel efficiency come into effect.
11. Planning & combining trips
Most people just hop on trips without having a plan on how to manage their mileage. It's like a farmer going to the farm without sharpening his tools, which will result in spending excessive energy on the farm than necessary.
We can say the same about your vehicle's gas mileage when the driver is without one.
Conclusion
The cost of operating a diesel engine is extremely high without even considering fuel consumption.
You could do this with a certified diesel technician who can help you with your diesel fuel economy and gas mileage.